Due to the COVID-19 Outbreak, we have canceled
Tarwater-On-Tap 
for the month of March.
Stay tuned for an April date.
Please join Representative Tarwater for his monthly constituent meetings during session.
Enjoy appetizers, drinks, and a casual conversation where your voice will be heard.
Representative Tarwater is a leader who always supports the best ideas – and he knows that those ideas come from you!  Sean finds these casual listening sessions are a great way to stay in touch with you and get feedback on his actions in Topeka.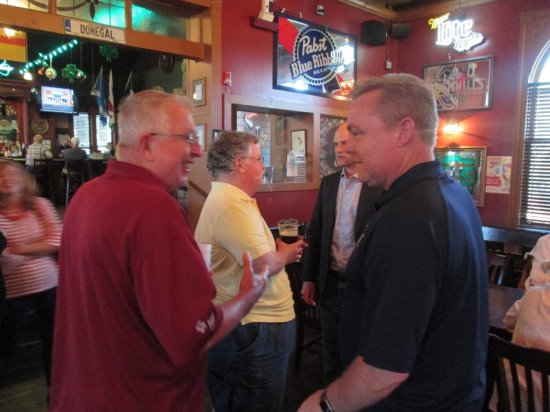 Tarwater on Tap is reserved for those that live within the boundaries of District 27
No activists or other distractions, just a relaxed, casual conversation
Representative Tarwater will give a monthly update, then open for input and questions
2 Drink tickets per person  –  Appetizers and hors d'oeuvres will be served
Tarwater on Tap is usually the first Monday of each month
Llywelyn's Pub – 6995 151st St. Overland Park 6:30 – 7:30 pm
Sign up here for email reminders of the events*:
*You will be "District 27" verified
TARWATER ON TAP SIGNUP FORM