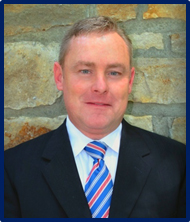 Thank you for taking the time to visit my campaign website. I am asking for your vote on November 8th because I am confident I can bring needed change to Kansas. The information on this website, personal meetings, and community events will prove that I am the best solution for Kansas. I am a proven community leader and have given back to my community almost my entire life. I am ready for this challenge. Kansas is in trouble and we have our work cut out for us over the next few years to rectify some serious issues. When I get to Topeka, I will roll my sleeves up and go to work just as I have in all my other ventures in life. Together, we will fix Kansas!
Strong Community leader
Sean Tarwater is a believer in giving back to the community and is a moral and dependable leader that puts people before politics. He is especially talented at working in volatile situations. Sean is very good at bringing people together to iron out differences and will lead people toward creating common sense solutions that work. Some of his recent positions have been rewarding and impactful. Tarwater served several years on the Finance Council at his church and school, St Michaels. He served as president of his HOA for the past five years, and has been a member of the neighborhood community patrol, eradicating crime for four years.
Proven Business Leader
Sean earned an MBA from UMKC and has owned and operated several small businesses. He knows the hard work and dedication it takes to make a good business work. Tarwater is a job creator and currently employs forty people in his companies. Without his help, he fears his children will graduate from college into a jobless economy. He will work hard to make sure the Kansas economy thrives by encouraging more small businesses and high paying jobs to come to Kansas. He has several job creating plans that he will implement, once elected.
Tough on Crime:
As President of his HOA, Tarwater worked closely with the Sheriff's Department to eradicate crime in his neighborhood and is a participant of the neighborhood patrol that eliminated crime. Sean supports law enforcement as well as tougher penalties for serious crimes and repeat offenders.
Schools are #1 Priority
There is nothing more important than education. Tarwater has several teachers in his family and appreciates the great work teachers do and what they mean to the community. He will certainly have this in mind as he helps schools and teachers get the funding they deserve. He will champion his HERO bill that will help teachers along with other community heroes. Increasing local control of our schools is a priority. He will work with constituents, area school boards, superintendents, and fellow lawmakers to develop a funding program that works and one that will not be in constant litigation.